Waders
Seal Tape
This useful neoprene garment was created more than one hundred years ago. Entirely created for leisure purposes, neoprene waders vary its uses from waterfowl hunting, fly fishing, and generally for any type of recreational fishing.
One of the most important features to focus on neoprene Waders manufacturing is the waterproofing.
For accomplish a 100% waterproof on the neoprene waders production, it is indispensable to heat press the seal tape on the stitching lines. It might put the user in danger if the stitching and sealing quality is not 100% waterproof. At Voll Will, we constantly train our workers to ensure they have the expertise to do the job without mistakes.
The proceeding of Seal Tape
STEP.1 : to glue two pieces of neoprene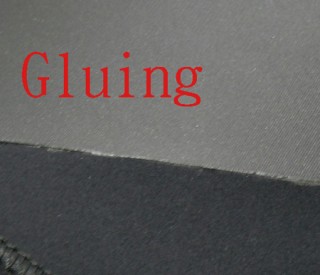 STEP.2 : to use the auto clip for sticking stronger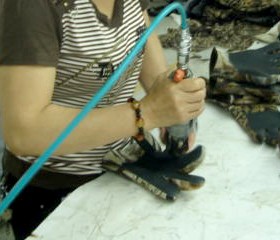 STEP.3 : to heat the tape on the glue line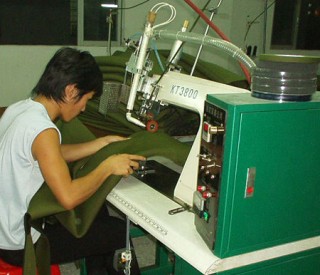 STEP.4 : the finished seal tape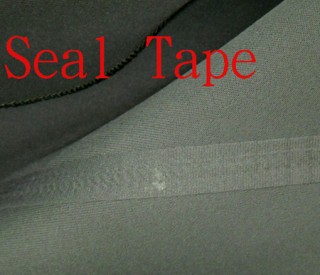 Waterproof Test

---

To make sure the seal tape is 100% waterproof, the test is not avoided even though it is a very complicated work. We must test one by one for every product no matter how many they are.

---
---