Company Profile
Professional neoprene products manufacturer in Taiwan and in China.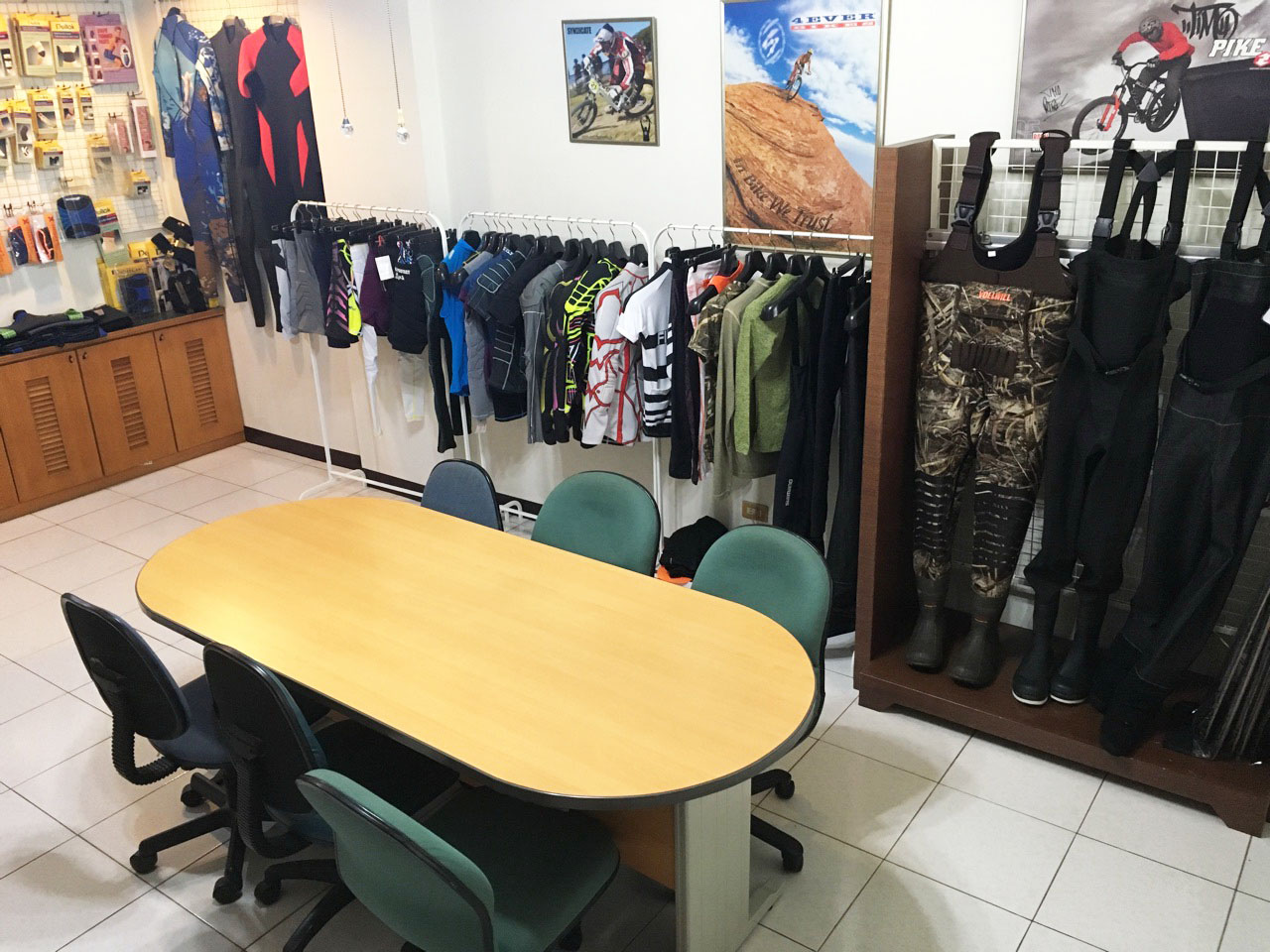 Voll Will Introduction & Service
Voll Will Enterprise Co. LTD. was founded in 1988. Devoted from the beginning to produce highly quality neoprene products in Taiwan and later also in China. Service, pricing and quality is what keeps us in the market supporting multiple brands and manufacturers.
We do a wide variety of items using polyamides, polyester, Fir-Skin series items , neoprene, different foams(such as X-Marr), special films for further breathable and other materials. Applications include water sports, outdoor, fishing & hunting, sport & medical support, slimming & fitness products, S.G.S (Seamless Guard System) for snow sports and cycling protective gear(padded clothing) etc.
We are specially skilled in finding specific solutions for cutting and stitching products. We handle many kinds of stitching technology such as: flat stitch, overlock stitch, zig zag binding, blind stitch, felt sew, heating tape and large sizing heat pressing machine and sublimation printing whole set equipment has been set up consequently in 2016 , Ultrasonic sewing and others in 2017. We can stitch neoprene for thicknesses ranging from 0.5mm up to 18mm. We also source many different type of specialized functional fabrics, polyamides, polyesters, elastomers, or any kind of natural/artificial fibers including yarns with finishing such as moisture management yarn, breathable yarn, waterproof yarn, and anti-bacterial yarn among others.
We always exert ourselves to develop new products for expanding our range. For customer's design we will do our best to achieve it. Being our customer, you will not only get amazing products but also good service and support. We sincerely invite you joining us as a partner indeed. We have confidence to create with you a prosperous future and long-term business relationship.
Philosophy
Our Vision and Expect
Voll Will's foundation has been the ambition of being a cooperator furthermore than a regular supplier. Offering innovative products to help customers of medium scale, moving up constantly, hence growing full of experience and capability. We would say we are competent the most at our job developing new business benefits together with our loyal customers.